Full-size pics if you click.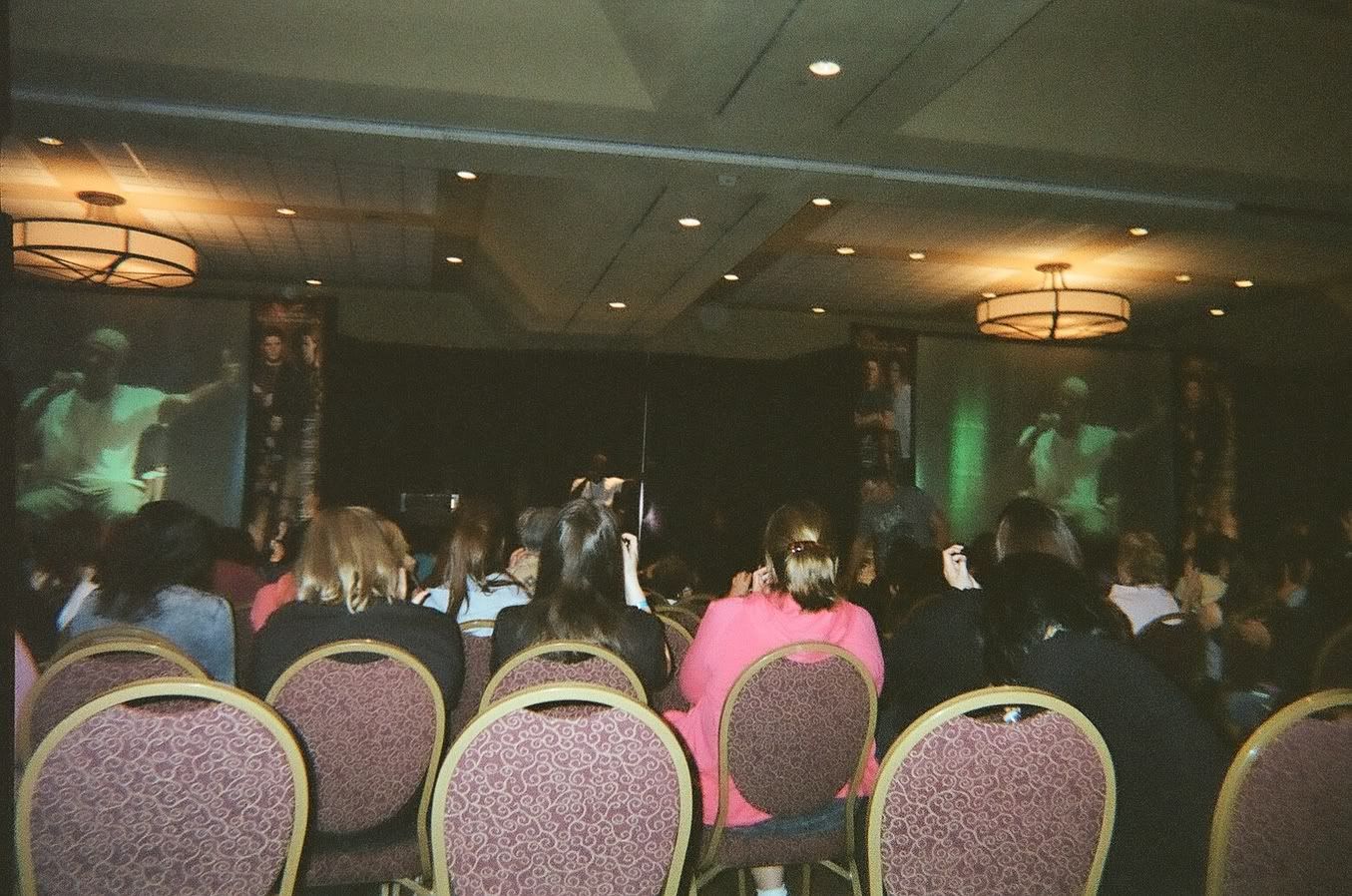 Aldis Hodge onstage
A few girls who were sitting next to us
The breakfast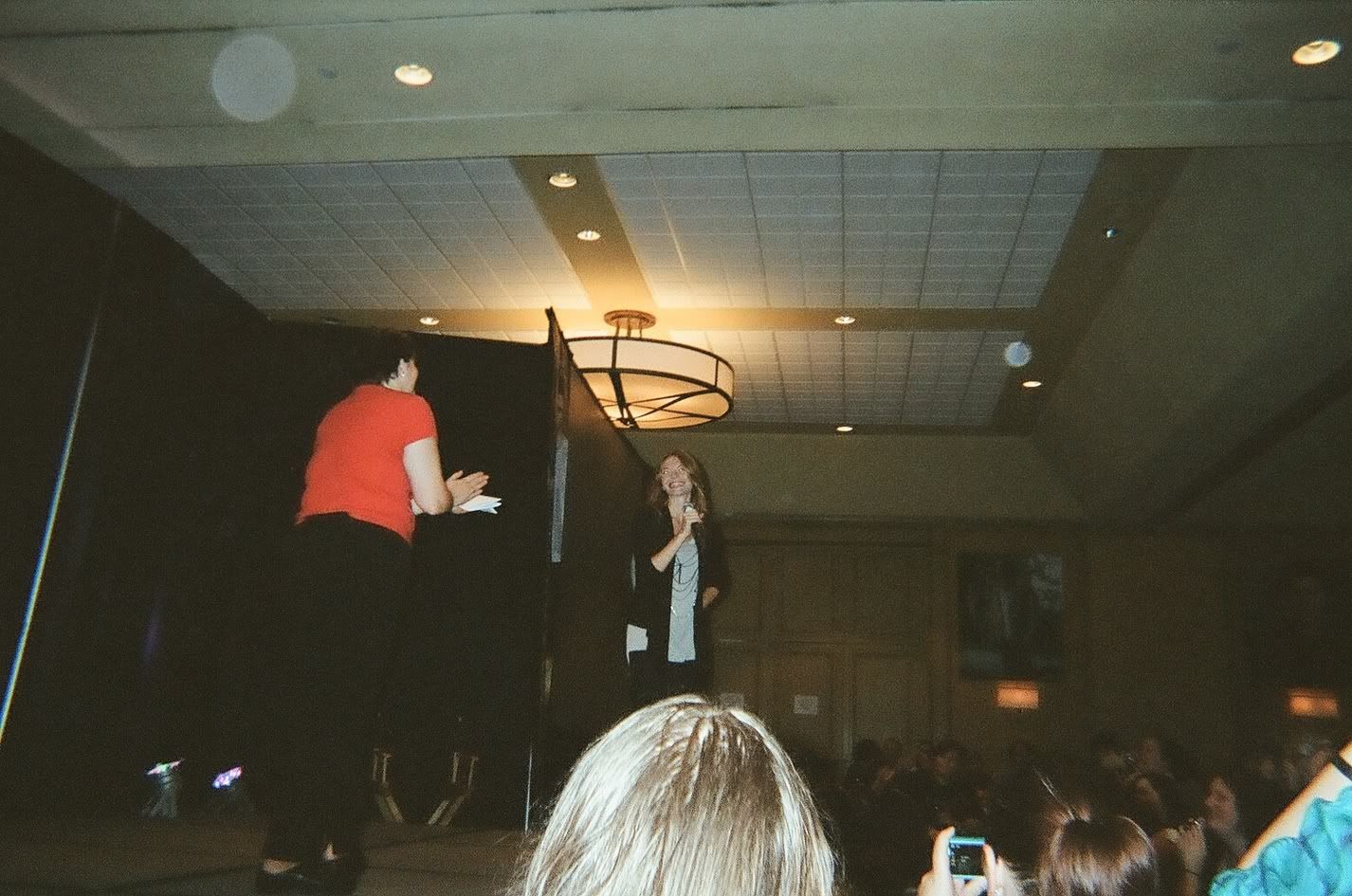 Katherine Boecher (Lilith) comes onstage
Rob Benedict comes onstage with a huge smile
I wanted to buy the Terminator head and present it to Misha as the ROBOT HEAD :D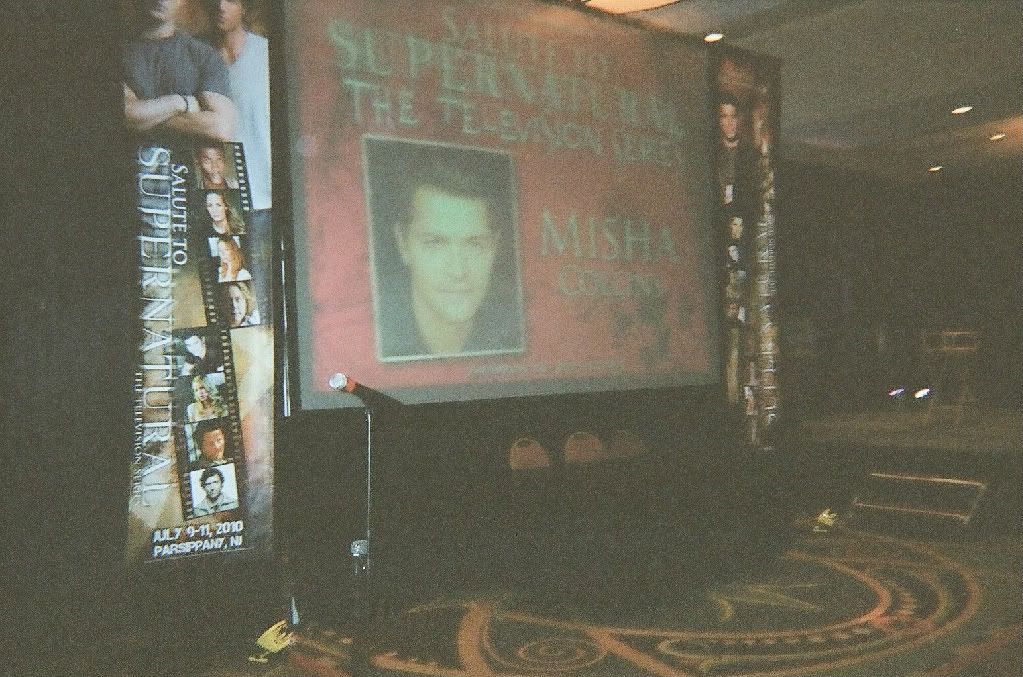 View from first-in-line at the mic as Misha was about to come on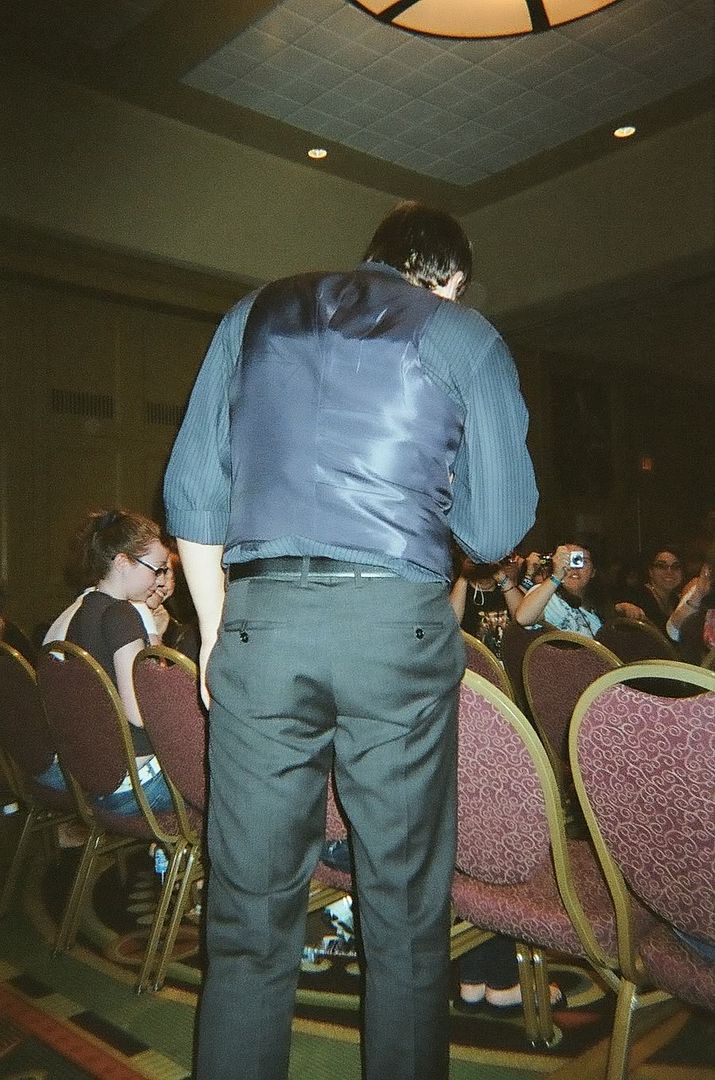 Y HALLO THAR MISHA BUTT IN FRONT OF MY FACE.
CLOSE UP. CLOOOOOSE UPPPPP.
Oh, this poor girl... but if only I could be so well tortured.
Clearly tuning in to the Mother Brain, he angles his antannae toward heaven...
...and having successfully completed his creeping, the creeper returns to the stage. :DDDD