The Sims have gotten popular on my twitter timeline these days. So I started making some. Venture beneath the cut for a bite-sized bit if you care.
Welcome to...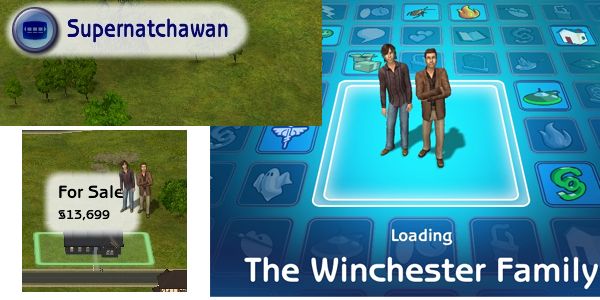 Yeah, don't ask me, that name just came to me.
The first thing the boys do? Check out the bathroom.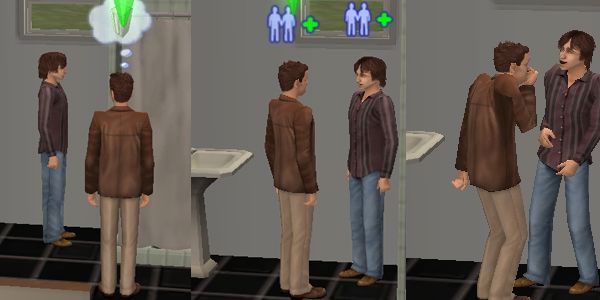 Oh well, as long as they're getting along, I guess...
Wincest fans rejoice, they're happy to discuss kissing.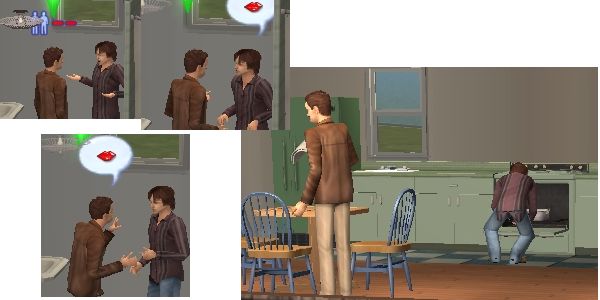 But all must halt to make time for food.
Dean looks for a job.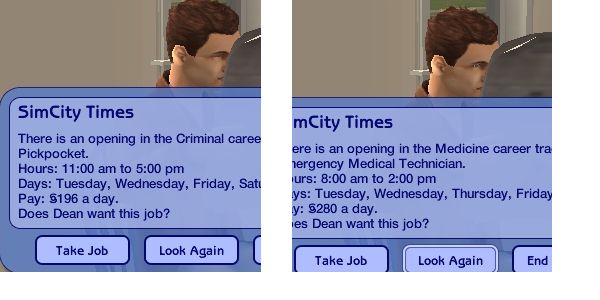 "Hm. Too shady... no, too much like real work... well, shit."
Sam is used to dining hall food.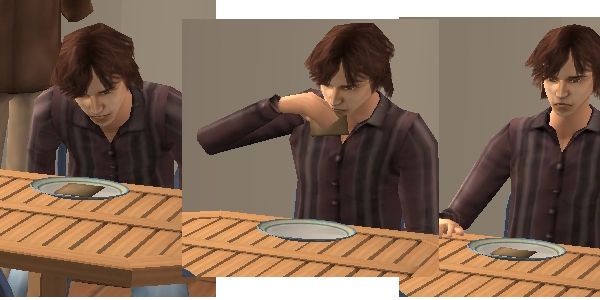 "I know not this 'Pop-Tart' of which you speak. Hmmmm."
And now, some wincesty goodness.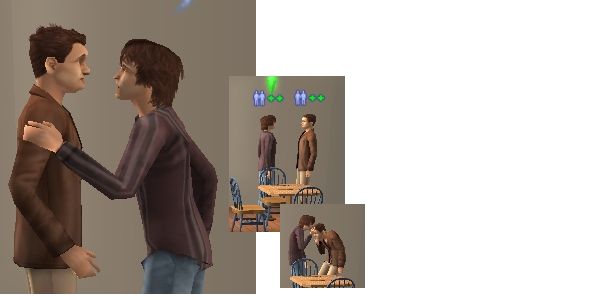 But we leave the boys briefly to introduce you to another player.
I stole his last name from a fanfic I read ages ago. It's way better than Novak.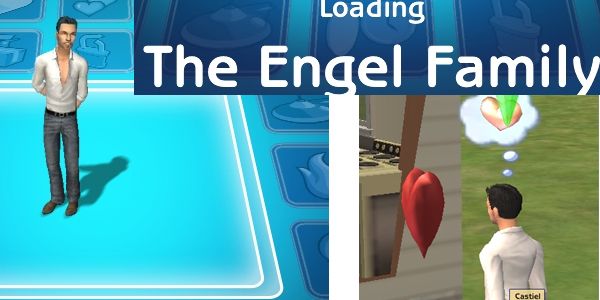 This is the story of an angel who doesn't know what love is..........
CASTIEL SITS IN JUDGMENT UPON YOUR BREAKFAST.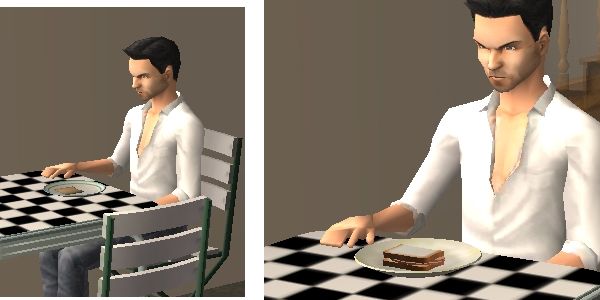 "Sandwich, repent your sins!"
Well, he'll start out as a soldier. But we'll see how he does once he meets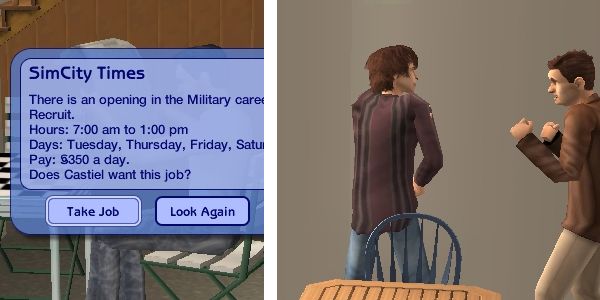 the boys who punch each other for shits and giggles.
Last episode of season three....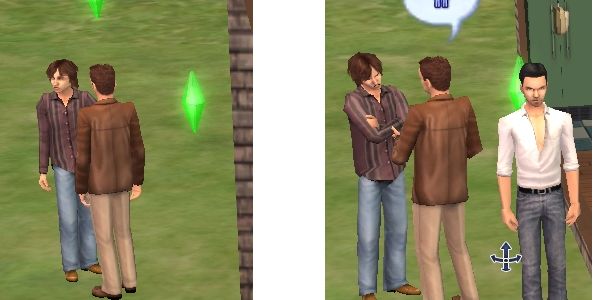 ...meet first episode of season four.
"What's this shit about Dean's destiny? I'm outta here!"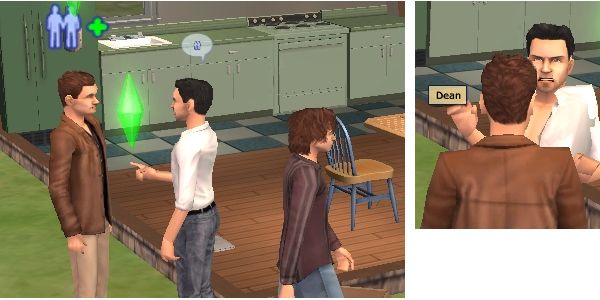 Looks like Sam just missed out on the fireworks.
Oh, somebody just HAD to mention
fire
, didn't they?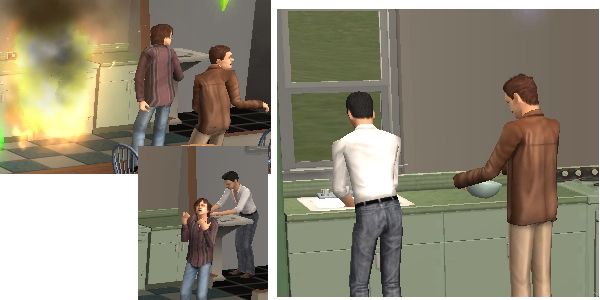 Cas is washing his hands in the next room but it looks like he's massaging Sam's shoulders. Sassy, anyone?
And we leave you with boys, butts and baking. Next time: Bobby, Crowley, and maybe some Gabey.