OK, I went and created my Fringe Sims.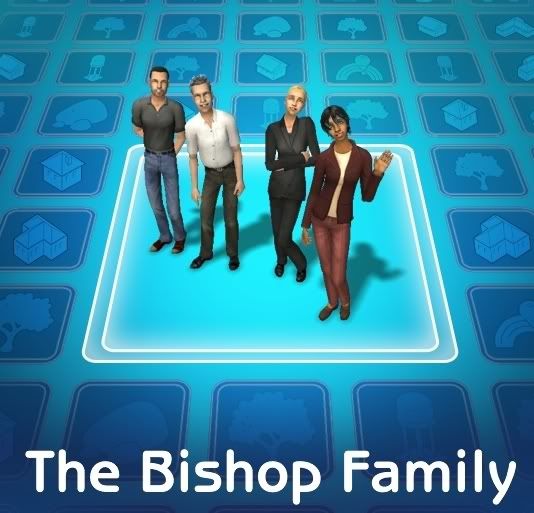 They did NOT have an auspicious first day.
Things started innocently enough...
Foreplay or FBI training? You tell me...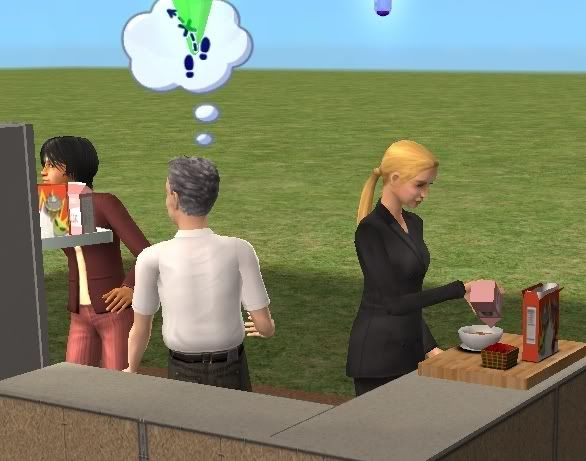 Walter feels a little boxed in by the womenfolk.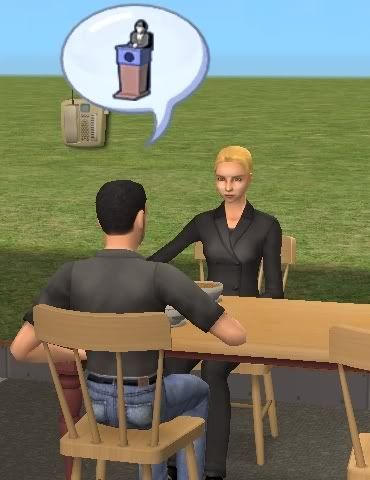 OTP much? :D
"Um, Walter... don't leave your bowl there. Come on."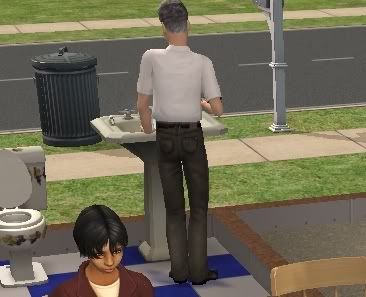 At which point I realize I have forgotten to give them a kitchen sink. So I give them a kitchen sink.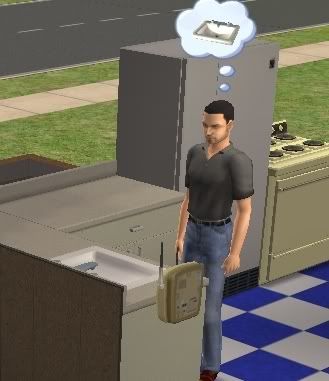 "Where TF did this kitchen sink come from!??"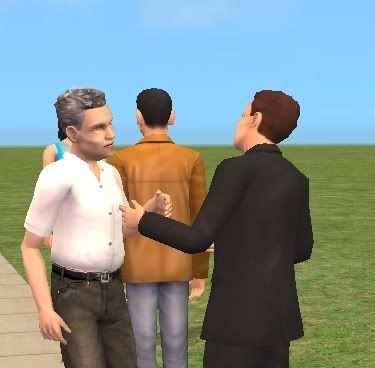 Possibly investigating the Rift activity that seems to surround Olivia, several members of the Torchwood family stop by.
There is sure to be a very, VERY good reason why Walter and Ianto are discussing high-heeled shoes. I just can't think of it at the moment.
Astrid & Gwen have a bitch-plz-fais-off.
FIRE FIRE FIRE FIRE!! (That's Hardison outside watching, btw.)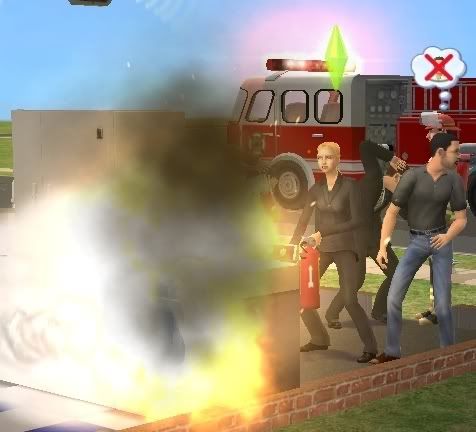 Olivia springs into action (mostly because I pushed her)...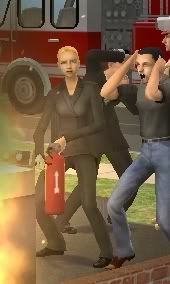 "Peter, you're NOT being helpful."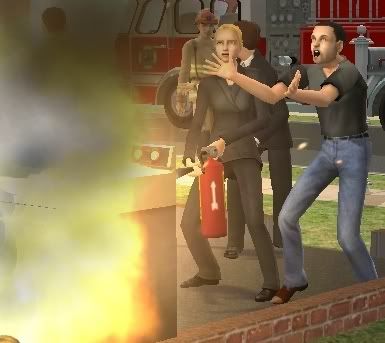 For a bunch of action heroes, they seem to be pretty devastated by this all.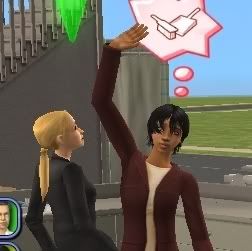 Astrid can't stand the mess.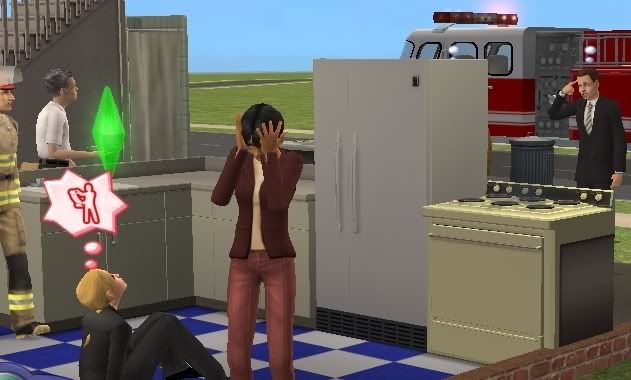 Meanwhile, Olivia's actually lost her mind...
...so much so that the Hallucination Therapist shows up. This is a sign your Sim has flipped its wig.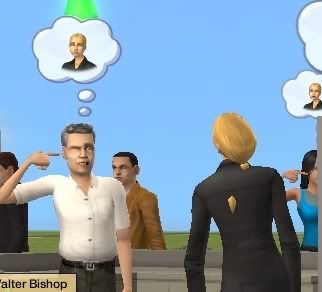 And when WALTER thinks you're crazy... yeah. Time for the funny farm.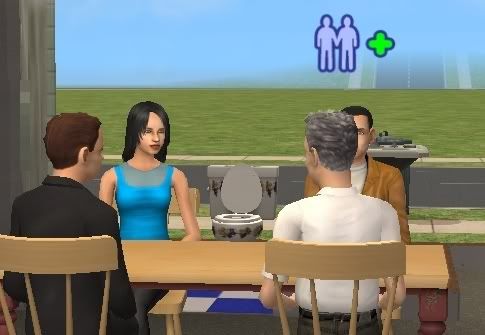 Meanwhile, Walter is fascinated by the Torchwood crew's stories. "A Rift, you say? In time and space? Do tell!"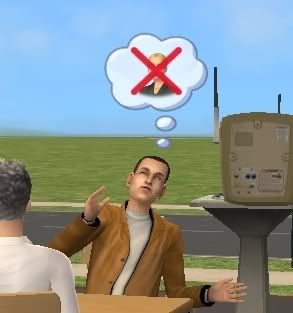 Owen has finally found a woman he doesn't want to bed.
Ianto bitchfais.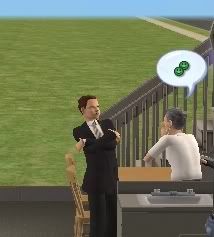 Walter and Ianto don't get along.
Peter is not so good at cooking.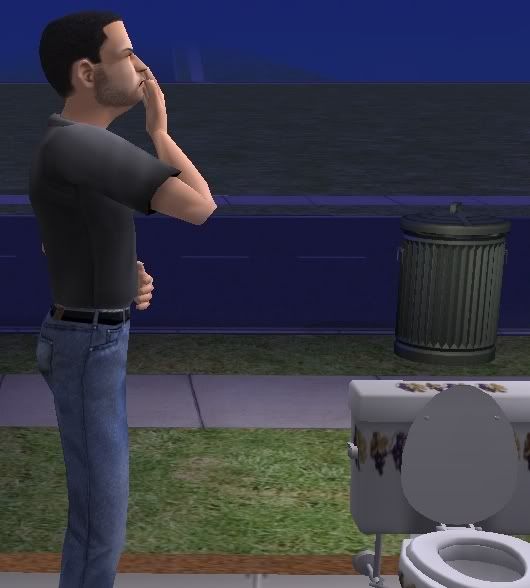 Peter is not so good at not eating what he has cooked badly.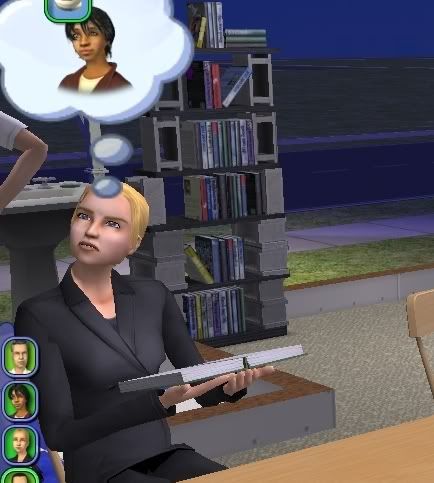 I like this expression but can't think of a funny caption.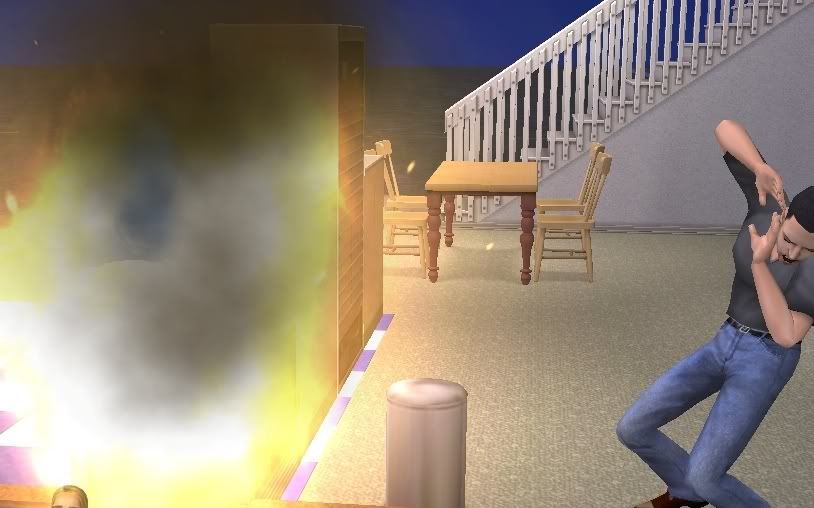 Oh, for fuck's sake! AGAIN!??!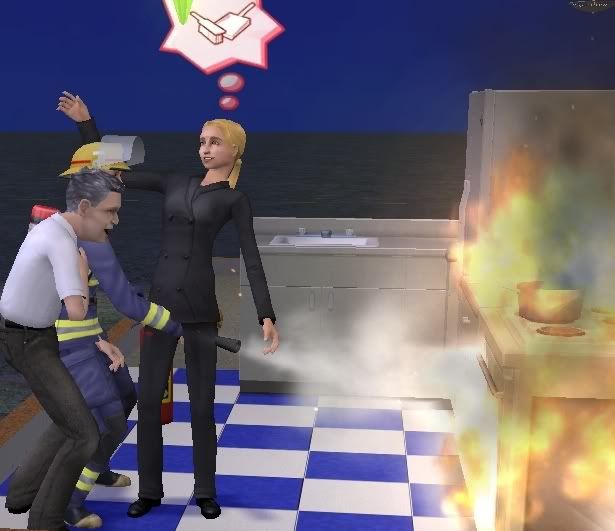 hedgehog39
pointed out that in the above picture, it rather looks like Walter's doing something unseemly with the fireman.
Afterward, Astrid hogs the bathroom.

Oh, yeah, this is an attractive household for sure.
The Soul is::
amused