I swear, this game is the crossover crack fic from heaven. <3
Today I took Angela and Uther to the mall, and got... yeah, you guessed it, CRACK.
Let's start with a little Petrelli cheesecake, just because we can.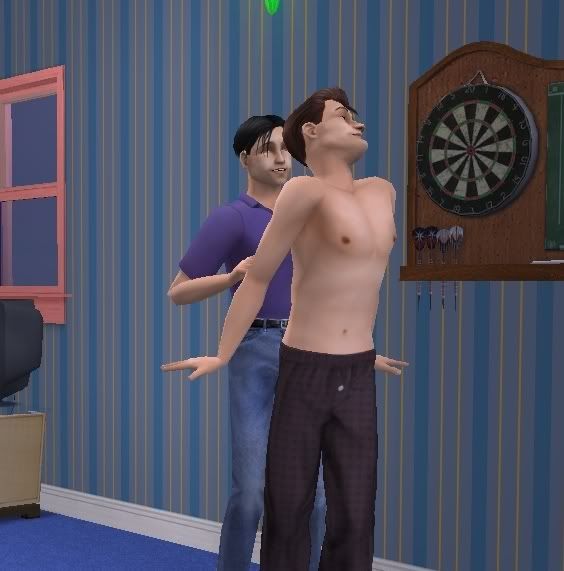 Mmm, backrub.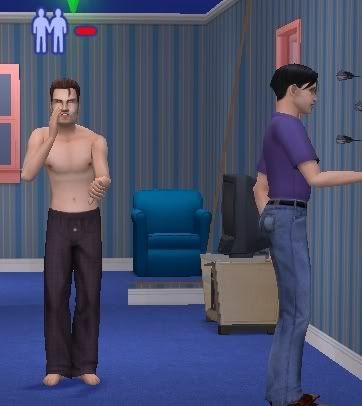 I admit, at first I didn't see the thumb and thought he was making a slightly more obscene gesture.
Peter prefers it without too much lube.
Random Nathan cheesecake.
Now for the main event. Angela's been making friends with Uther lately and I've had the wicked idea to couple them up. So today Angela invited her friend out to the mall, where, oddly enough, Uther's own son was there hanging out with young Lyle Bennet. Yeah, that's enough to make me start thinking bad things.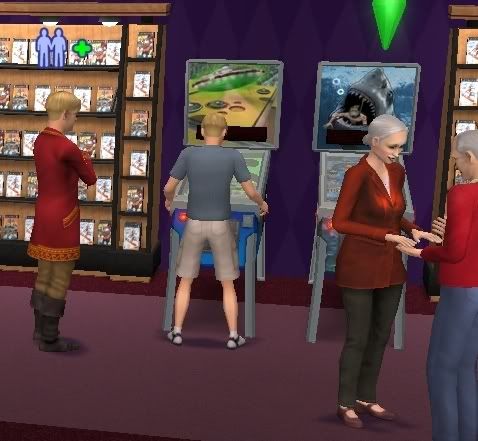 For a while it's all fun and games.
Arthur: "You old people make me sick!"
Mushy old coots are mushy.
Lyle: "Yeah, yeah, that's all well and good, but I have a zit on my forehead!"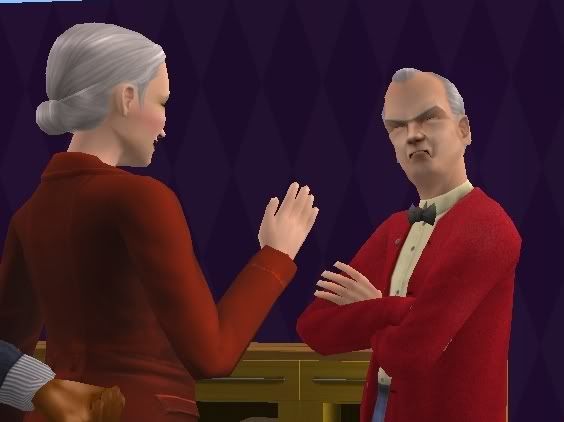 Uther: "Oh, those durn whippersnappers!"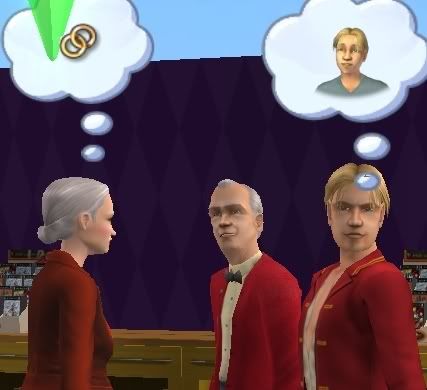 Which thought would Uther be more horrified by? Angela wanting to shanghai him into marriage, or Arthur thinking about a teenage boy?
I kind of like the idea of a Matt/Arthur bromance.
Apparently It's All About Lyle.
"Dude, Arthur gets with GWEN? Are you fer srs? Rly?"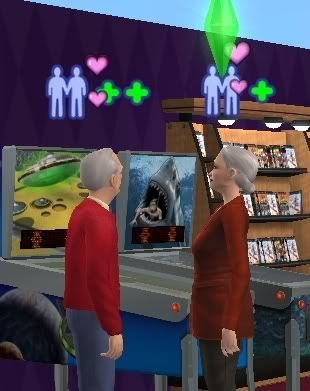 And this, my friends, is where the madness begins.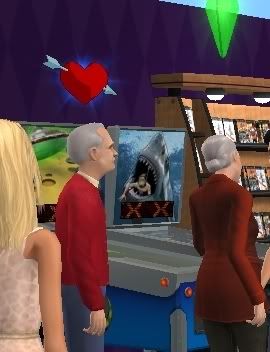 Uther falls for her hardcore...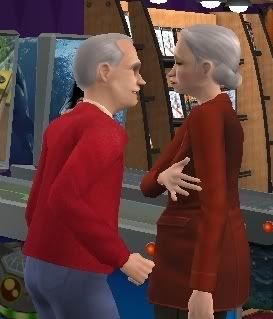 Angela: "Second base is out of reach for you, buddy!"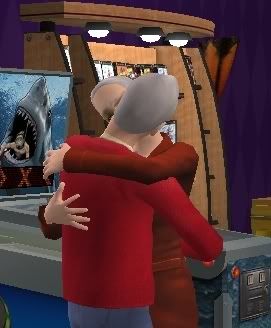 AND THEN THEY START MAKING OUT.
IN FRONT OF THE WHOLE MALL.
FOR HOURS. D: D: D: D: D:
So why is Uther thinking about Lyle, then?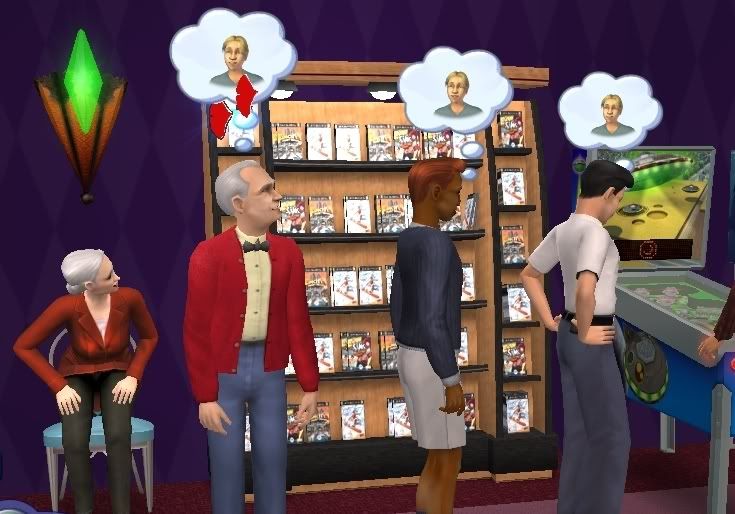 Oh, right... because it's All About Lyle. >.>
Who apparently is collecting himself quite a harem.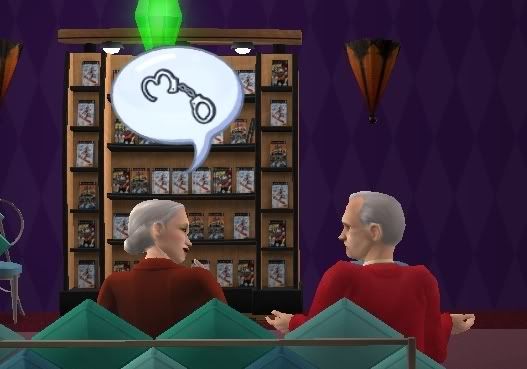 OH GOD. MENTAL IMAGE I DID NOT NEED. D: D: D: D:
Arthur: "OH GOD. I DID NOT JUST HEAR MY FATHER SAYING THAT."
Lyle: "Why aren't you paying attention to me??"